With less than 4 weeks to go until the big day arrives are you ready to Get Christmassing? intu Chapelfield is the perfect place to start.
If the festive fever hasn't hit you yet and you're struggling to get into the yuletide spirit, then worry not as intu Chapelfield has got something for everyone.
Here at Mums' Army we love this time of year and look forward to dusting down the Micheal Bublé Christmas album and dragging the tree down from the loft. However, with eight children between us to buy for from tiny tots to testy teens it can also be a bit of a challenge. Every year we get slightly panicked about what to buy for everyone, especially with little ones that tell you a completely different 'must have' toy that they want from Santa Claus every week.
So we jumped at the chance to spend a day at intu Chapelfield to get Christmassing, and actually take a moment to enjoy the build up to the big day and experience the excitement under the backdrop of some beautiful decorations and displays. With Christmas jumpers at the ready and a keen eye to spot a bargain we were mums on a mission.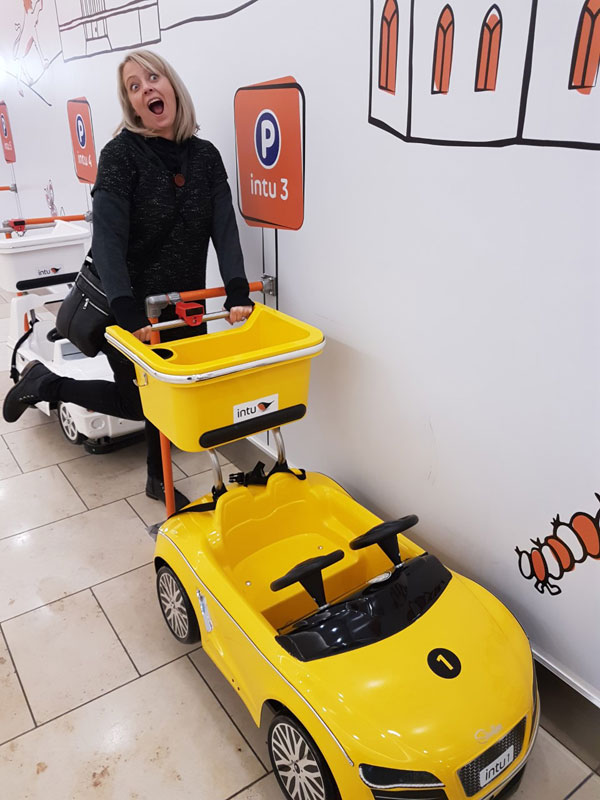 All good shopping trips have to start with a coffee (that's a rule) and there is certainly no shortage of places to choose from to start planning your Christmassing assault. From Costa, Caffé Nero, Café Rouge and House of Fraser to name a few. So we sat back with our Gingerbread Lattes (thank you Costa) and began planning our military operation, powering up with a caffeine induced energy hit, and after a thorough check of our lists we were ready to go shopping!
Hearing the words 'anything from Smiggle' ringing in our ears from an enthusiastic 5 year olds letter to Santa we headed straight there. This is a must stop for any parent as there is so much choice and everything is so shiny and vibrant. Think of an all you can eat chocolate buffet and you will walk into the children's equivalent of such a nirvana. (Also one for the adults if you're like us and love bright colours and stationery)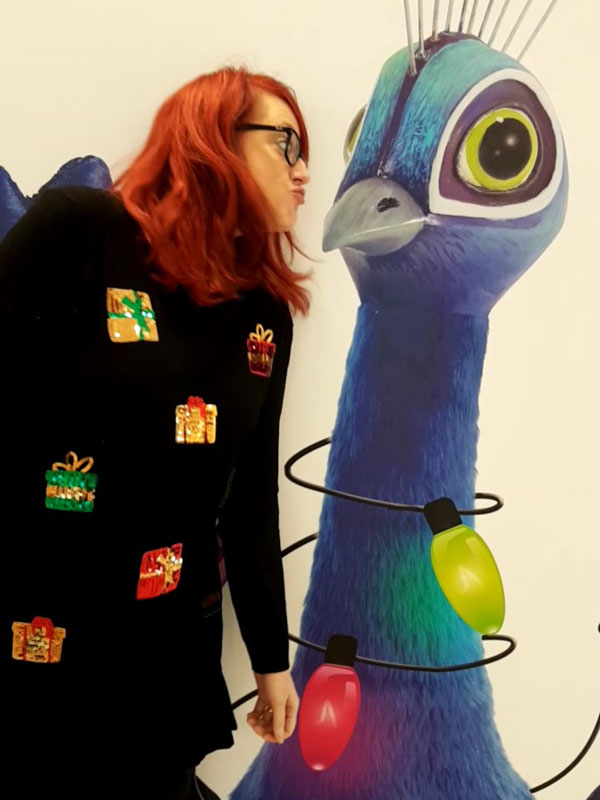 Show us something that sparkles and we are first in the queue and there is so much choice inside this shopping centre. If you are buying for anyone with eyes like a magpie then Swarovski, Pandora, Beaverbrook's and Accessorize should definitely be on your list.
For those of you that love rocking the Christmas jumper (who doesn't?) and you want your little ones to join in the fun we can highly recommend H&M kids. They have some fantastic Christmassy knitwear to get any little Grinch into the spirit of all things Noel. Plus an absolutely awesome Unicorn top that we are seriously going to need in adult sizes!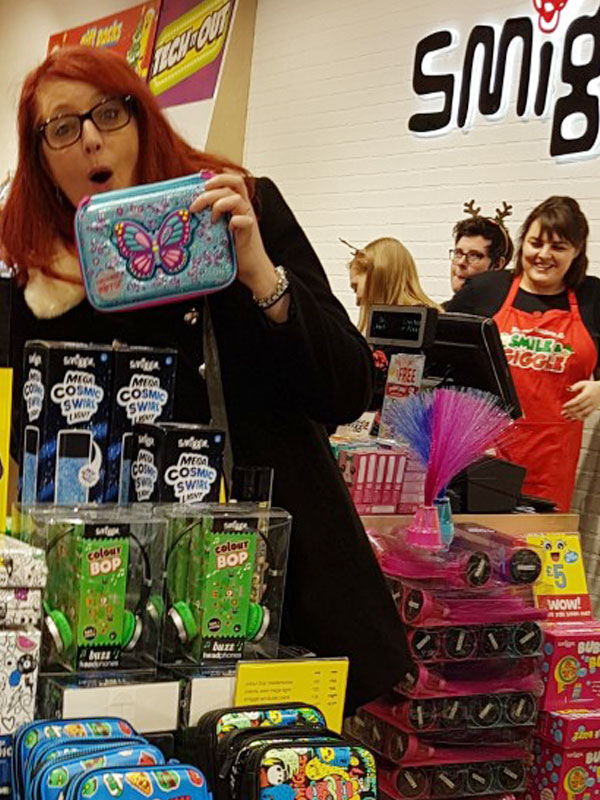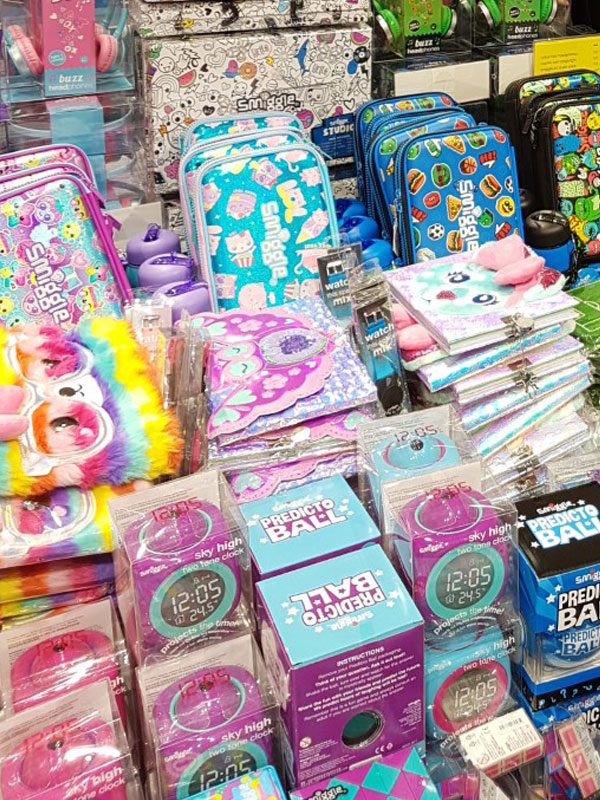 Getting Christmassing at intu Chapelfield is not all bargain hunting and festive frolicking, as you cannot shop until you drop without some refreshment. We took a lifetime to choose where to go as there were so many restaurants to pick from GBK, Giraffe, Wagamama and more, but Carluccio's came up trumps for us. We always laugh when we have shopping trips together because they are always plotted around coffees, food and cake stops but we never feel as guilty because all the walking offsets the naughtiness (that's what we tell ourselves anyway). So after we fuelled up on a scrumptious Zucca con Verdure Arrostite and had a good look through their Christmas gifts menu which you can order from via your table so you can shop whilst you eat we felt ready to go back on maneuvers.
Feeling refreshed we carried on with our Christmassing quest into the more tricky area of husbands, fathers, and teenagers. However, fear not as with Apple, Game and the fantastic Menkind we were sorted. With more gadgets and novelty gifts than you can shake a stick at you will not go away empty handed from any of these stores.
If you have anyone with a sweet tooth in your family to buy for we can recommend Hotel Chocolat, just walking into the entrance of this store we gained 5lbs. The selection on offer is indescribable, pure indulgence of the sweetest kind and anyone receiving any gift from here will be your friend for life. If you are lucky to be passing when free tasters are on offer be sure you run like Forest and get to the front of the queue, as you will be in for a real treat. (I think we gave Bolt a run for his money)
With our Christmassing mission nearly complete we could not say goodbye to this fantastic place without a visit to The Disney Store. For children through to grandparents this shop is without doubt a magnet of magnificence as the sparkly floor entices you in like a yellow brick road for grown ups and children alike. If princesses, super heroes, Star Wars, Frozen and Moana don't get you in the present buying spirit then Mickey himself and his awe inspiring mugs and collectables will get you reaching for your wallet.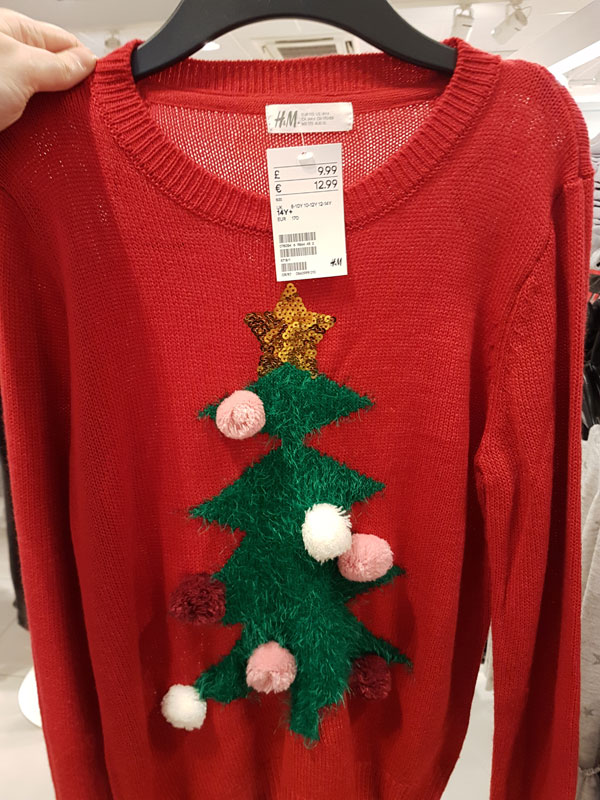 EACH Butterfly Bauble
During this season of goodwill intu Chapelfield are supporting East Anglia's Children's Hospices (EACH) nook appeal to transform palliative care for children and their families in Norfolk selling limited edition glass Butterfly Baubles for your Christmas tree. Each Butterfly Bauble contains a handmade, purple origami butterfly and sparkling gold lametta, and has a delicate tag etched with its unique number. It comes in a purple, satin-lined keepsake box. Read more about it here.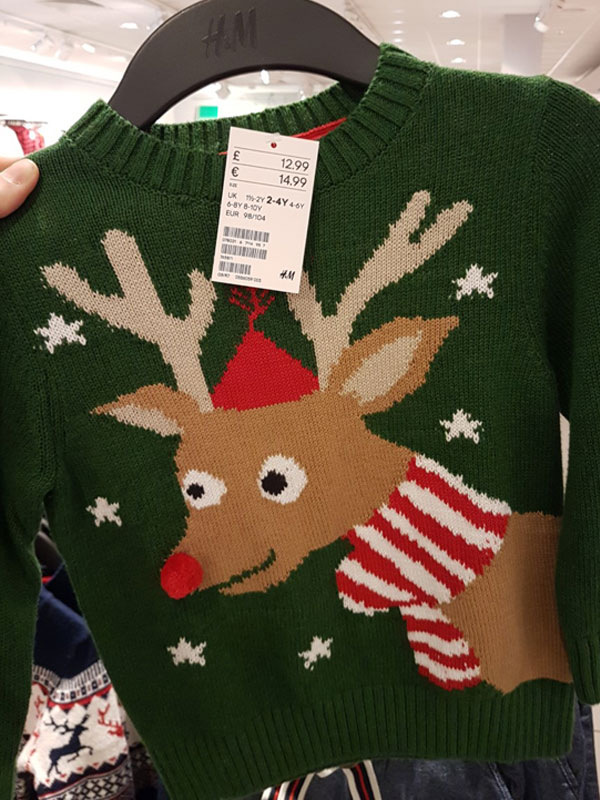 We had a fantastic time getting Christmassing at intu Chapelfield, and would definitely recommend a visit to get all your Christmas shopping done under one roof with plenty of places to rest weary feet and re-fuel. With multiple bags under our arms we both felt like we had smashed our shopping challenge and it was truly a Mums' Army mission accomplished.
Don't Panic! Mums' Army top 5 Christmassing tips
Make a list – work out who you have to buy for and jot down a few ideas as a little bit of preparation and planning will make it a lot easier when you are scouring the shops for bargains.
Look Online – check out intu Chapelfield's Christmas Gift Guide for inspiration to help think outside of the box for those tricky relatives that always say 'Oh I don't want anything this year'. (Secretly we know they do)
Don't rush – book a whole day in the diary to give yourself the time to have a really good look around the shopping centre. There is nothing worse than clock watching and feeling like you can't take your time in each shop and with over 90 on offer you want to enjoy the experience.
Sign up for intu Chapelfield kids' club – if you are taking the little ones with you Christmas shopping be sure you sign up to get access to lots of free events and don't forget that Santa Claus is coming.
Make it fun – stick on your best Christmas jumper and enjoy the seasons songs while you shop, and remember wine is available at most intu Chapelfield restaurants so cheers to that!
Are you ready to get Christmassing? Don't forget to tag yourself getting into the Christmas spirit @intuChapelfield on Twitter, Facebook and Instagram and use the #GetChristmassing #intuChristmas
Disclosure: Mums' Army were given a gift voucher to spend at intu Chapelfield for the purpose of this post. All views, opinions and general Christmas shenanigans are all 100% our own.
Each bauble image: Credit Simon Finlay